For

everysecondtuesday
, whom I understand has been recently feeling rather under the weather. It's not your Sweet Charity fic, but it is Ruby! Religious Ruby, at that, and actually the converse to an earlier Castiel fanmix.
Oh God this is so tl;dr.
CASEY: Some demons lie. But some are true believers.
DEAN: Believers in what?
CASEY: You think humans have an exclusive on a higher power?
DEAN: You have a god?
CASEY: Sure. His name's Lucifer.

RUBY: I know it's hard to see it now... but this is a miracle. So long coming.
We first see the concept of demon religion in the third-season episode
Sin City
, when Dean meets the demon Casey, who is, as she puts it, a "true believer". Not much is said of it, and then we get Ruby, a seemingly benevolent demon who goads Sam into drinking demon blood in order to develop his Antichrist powers - which, in all fairness, didn't take much convincing on Ruby's part. Until the fourth-season finale we don't get an explanation for why she is helping Hunters - her natural enemies - out, though it's implied that Ruby may or may not be in love with Sam.
However, in the events of
Lucifer Rising
, we learn that Ruby is also a "true believer", and has manipulated the brothers and the situation in order to set her god free. In order to do so, she clawed herself up from hell; killed her fellow demons; brought to light the only human-wielded weapon that could kill them (and herself); was beaten up; was thrown back into hell and tortured for an indeterminate amount of time - the equivalent of a few above-ground weeks, at least - until Lilith trusted her enough to send her back above-ground; killed her kin again; ceded to humans; ceded to angels; was tortured again; hid her intentions and faith so thoroughly that the other demons thought she was a traitor to everything she was; and risked her life over and over again, nearly dying at the hands of demons, angels, and both Winchesters.
That is some
impressive
devotion. There are saints that put themselves through less than that.
It also makes for a quite fascinating character and raises some very interesting questions - just what
is
demon religion? How does it make sense of the world? Does it have guidelines, things that pious demons are supposed to do? A priesthood? How do you worship something in a world ruled by practical magic? - that I would have
loved
if they explored further, but, predictably enough, were never answered by Kripke et al. The closest we get is Ruby's self-congratulatory speech after Lilith's death - which seems less like boasting and more like a spontaneous outburst of joy and secrets kept too long. In it, she calls Lucifer's rising a "miracle" - which could either be a) the closest English word to what a demon would call it in their own language (do they have a language?), the closest way to get Sam to understand her, or b) that again, there's more to this demon faith than entrails and sulfur - and implies that this was her goal all along.
Based on this, it's probably fair to say that almost every decision she made throughout the series was calculated to bring her god freedom and herself closer to him - and maybe there were unseen complications, like her affection (love?) for Sam, but the principal remains the same.
Everything
is driven by it. In many ways, the story of Ruby is the story of her faith - a perversely religious saga comparable to any of the stories of the opposition (i.e. the Christian God/YHWH).
In short, it's a side of Ruby that doesn't often get play. (Of course, I'd settle for play of
any
side that's not "evil bitch getting in-between the Winchesters!!!!1!") So I made a fanmix about it.
{ Also, a note probably worth putting down: I'm not advocating Satan worship, or trying for blasphemy, or insulting Christianity or people of faith. All of this is theoretical, within the context of a television show about two good-looking brothers driving around America and having homoerotic adventures with the Judeo-Christian pantheon. In short, fiction. So please don't flame. }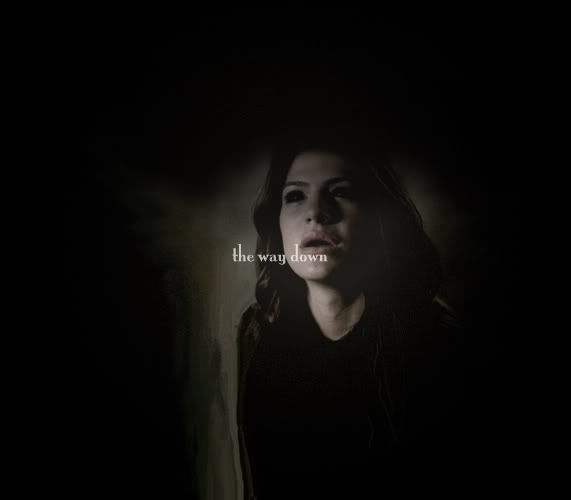 ( In the burning fuselage of my days, let my mouth be ever fresh with praise. )